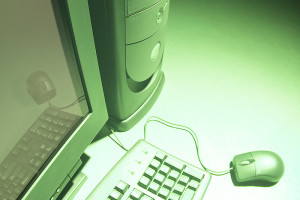 Participant Comments from Profit & Cash (R) Workshop, Columbia University Business School Program on Coaching:
"Enormously creative way to engage a group in what is otherwise a very dry subject."
"…the game was effective in demonstrating financial basics especially to those new to it, and even as a reminder to those that learned it, but don't engage with it that often."
"Wonderful game. Good intro to the concepts."
"Loved the game – reminded me of college – great for learning as an adult – it definitely demystified the financial aspects of bookkeeping, etc. a lot of fun and I was surprised how much I "got" (understood)."
"Again, three cheers for the business acumen game."
Maddie Grant, Administrative Director of the Washington Center for Psychoanalysis

"Another thing to keep an eye out for – a bunch of us participated in (beta -tested, if you will – heheheh) a new Non-Profit Finance board game. Literally. You roll dice, move money chips around the board between expenses, revenue and investments, read cards which might have unexpected positive or negative events which you have to make decisions on which may affect your bottom line but which could also grow your membership… anyway. I don't want to say too much because it's still being developed, but it was a TRULY AWESOME, super fun learning tool for any non-finance association professional, which could be used particularly for boards or any staff development too. You get this amazing picture of how decisions involve many factors and can have different results over the short term vs the long term. I love this kind of creativity!"
Paul J. Slaggert Director, Executive Program, University of Cincinnati

"I want to let you know how pleased I am with the Profit & Cash® game…Based on the success of the game in the Executive Program, we have added it to our two-day seminar on Fundamentals of Finance & Accounting for Non-Financial Managers…"
Lin Monroe, Vice President Human Resources, Wescast Industries, Inc., Ontario, Canada

"I only wish I had the opportunity to participate in this simulation in University Business 101…I could have saved myself months of lectures! Profit & Cash® was a tremendous success…Our folks quickly learned the impact of their decisions on the balance sheet and P&L. It was great watching as they played the game and the level of understanding increased…profits, accounts receivable, accounts payable, sales, cost of sales, etc."
Thomas Lyon, Professor, Rockhurst University School of Management

"Thank you for developing a game that makes financial impacts understandable and easy to apply…I have looked for a long time for a process that would quickly allow non-financial executives, managers and employees to understand key financial statements and how their decisions impact them…Your game…with its hands-on approach and simple startup,,,,is just such a process."
American Reinsurance Corp.
"…A phenomenal team building experience … very eye-opening"
Saint Francis Healthcare System CEO's Testimonial